Giving your customers the
best experience

from start to finish has never been

so easy

Take your logistics to the next level with the most complete optimization software on the market, SimpliRoute. Increase your efficiency, reduce logistics costs and save time to focus on what matters most: making your customers happy.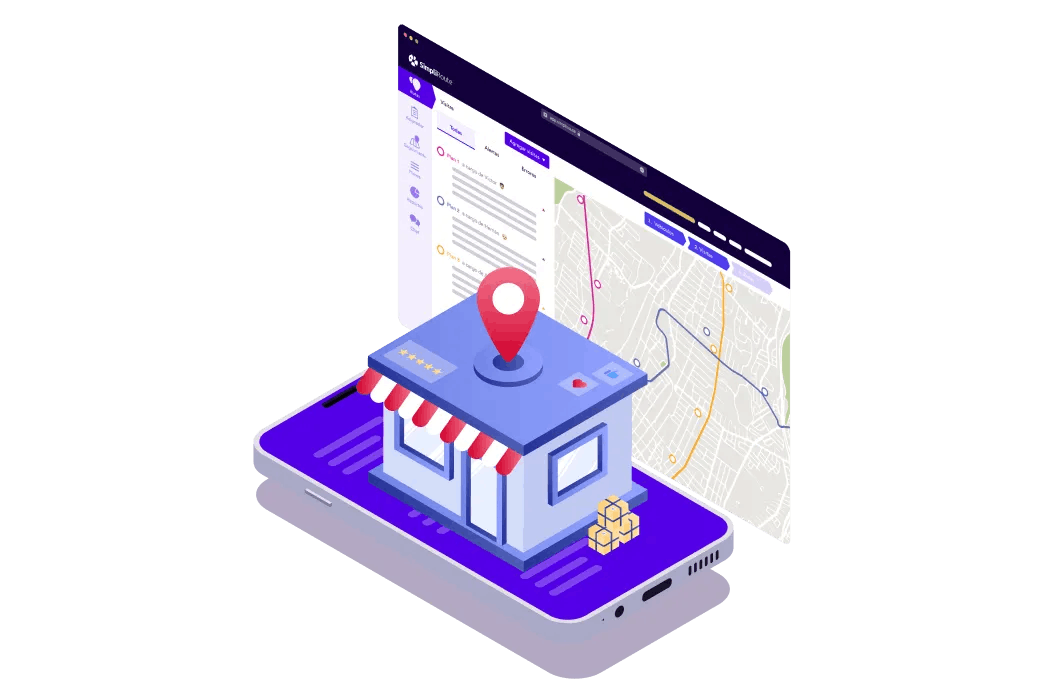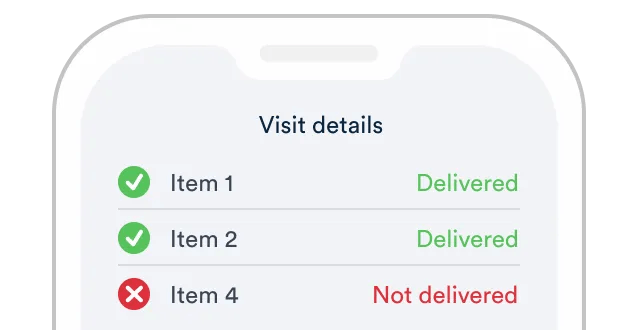 We separate your visits by items
If you missed items to be delivered, the driver will be able to indicate it directly in the App in order to deliver them on a new visit.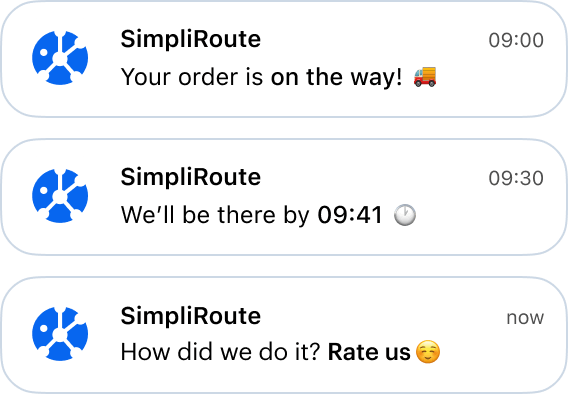 We provide you with accurate ETAs for each of your visits.
You will be able to notify your customers exactly how long it will take for their order to arrive.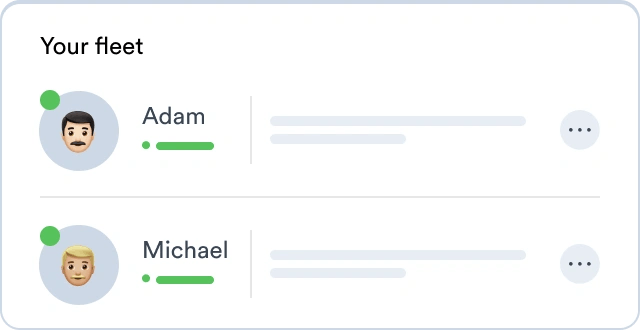 We give you full visibility of your fleet and drivers
You will have 24/7 control of what is happening with your vehicles and drivers in real time.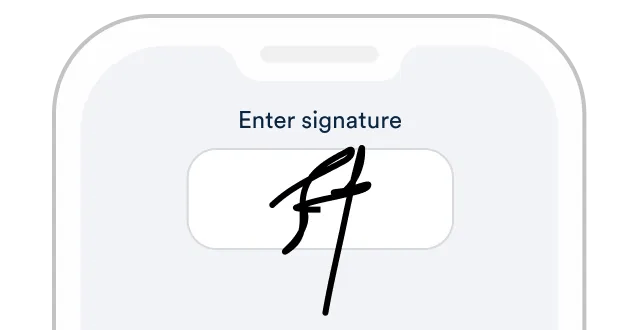 Your deliveries backed up with photo and signature
Keep track of your actual deliveries by recording them in one place with your customers' photo and signature.