Route planner
A sample of SimpliRoute absolutely free. Upload up to 20 visits and we deliver you the best order to perform them in just seconds 🚀.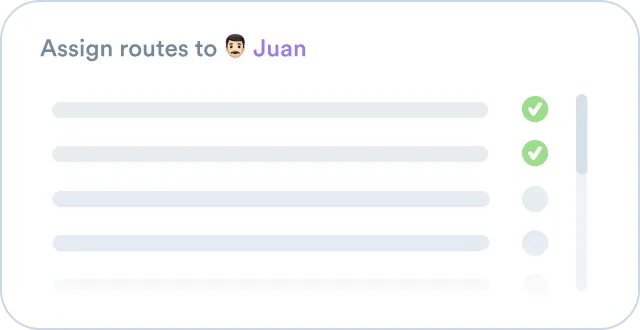 Advanced route optimization
Take your last mile to the next level by designing more efficient routes. Add vehicle load limits, time windows and other variables you need.
Modify your planning depending on your day-to-day needs and leave the complexities to our powerful optimization algorithms.
Get the most out of your fleet by configuring our optimizers to generate zoned routes or use the least amount of vehicles.
Your customers always informed 🤝
You and your customers will be able to monitor in real time the status of your order with our Live Tracking functionality.
Send them a link so they can track the location of their orders in real time.
Notify them via SMS, email or WhatsApp.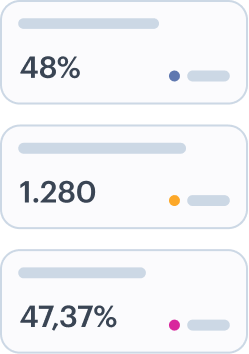 Keep control of your last mile
Receive the information you need about your operation to make the best decisions.
Monitor your fleet in real time and keep track of both successful and unsuccessful deliveries.
Get customized reporting on the performance of your deliveries.