Online tracking for your customers
Keep your customers informed through notifications, delivery codes and a personalized link where they can see the exact location of their orders, reducing uncertainty about their arrival time.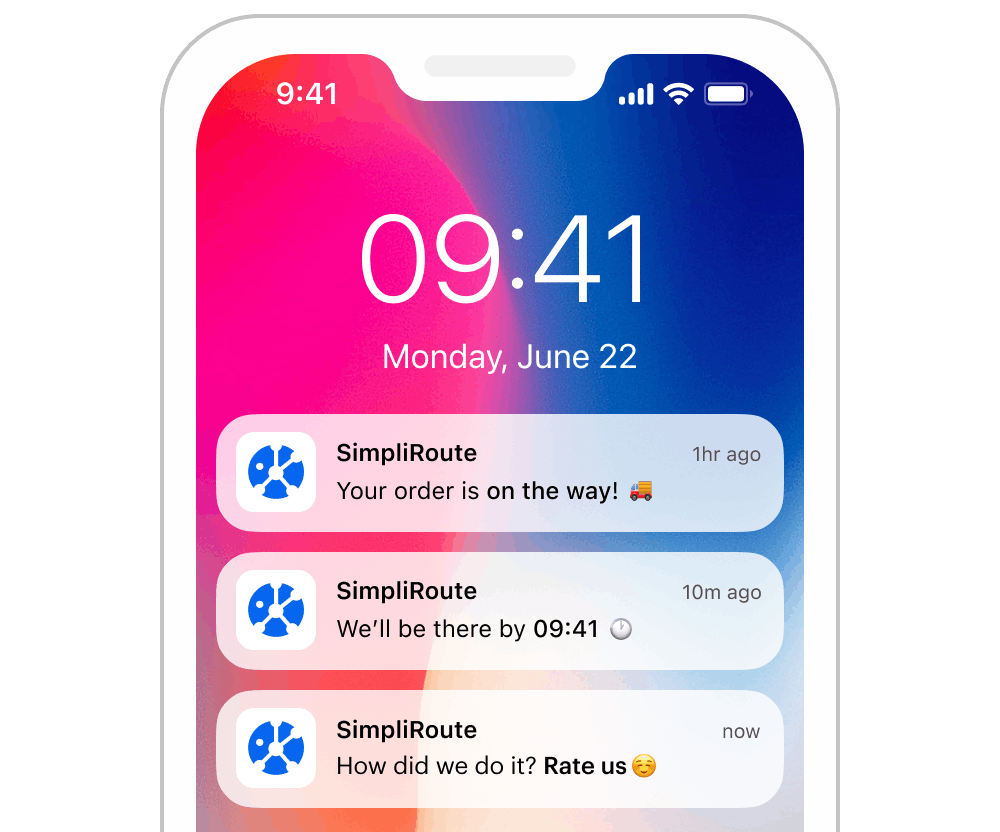 SimpliRoute allows us to increase the capacity of our trucks to reach the stores on time at a lower cost.
Hansy Gonzalez
Costa Rica Transport Manager for DA Central America
Want to learn more about online tracking for your customers?
Transparent communication with your customer
Notifies the customer in a timely manner the arrival time of their delivery and its visit ID, reducing visit uncertainty.
Sends tracking link by e-mail, SMS or WhatsApp.
Notifies you when your order has been scheduled and about progress status
After you finish planning your route, you can notify your customer that their visit, delivery or order has been scheduled.
Alerts your customer when the order is on its way to destination
Notify your customer about their order arrival time and let them know when the next destination en route is their address. Transparency wins customers.
WhatsApp notifications with customizable templates
Choose from several options according to your industry to notify your customers much faster during each event. In addition, if you wish, you can integrate a management bot.