We want to
democratize

logistics intelligence worldwide

At SimpliRoute we are revolutionizing the way logistics works, helping companies to deliver fast, efficient and intelligent deliveries to their customers.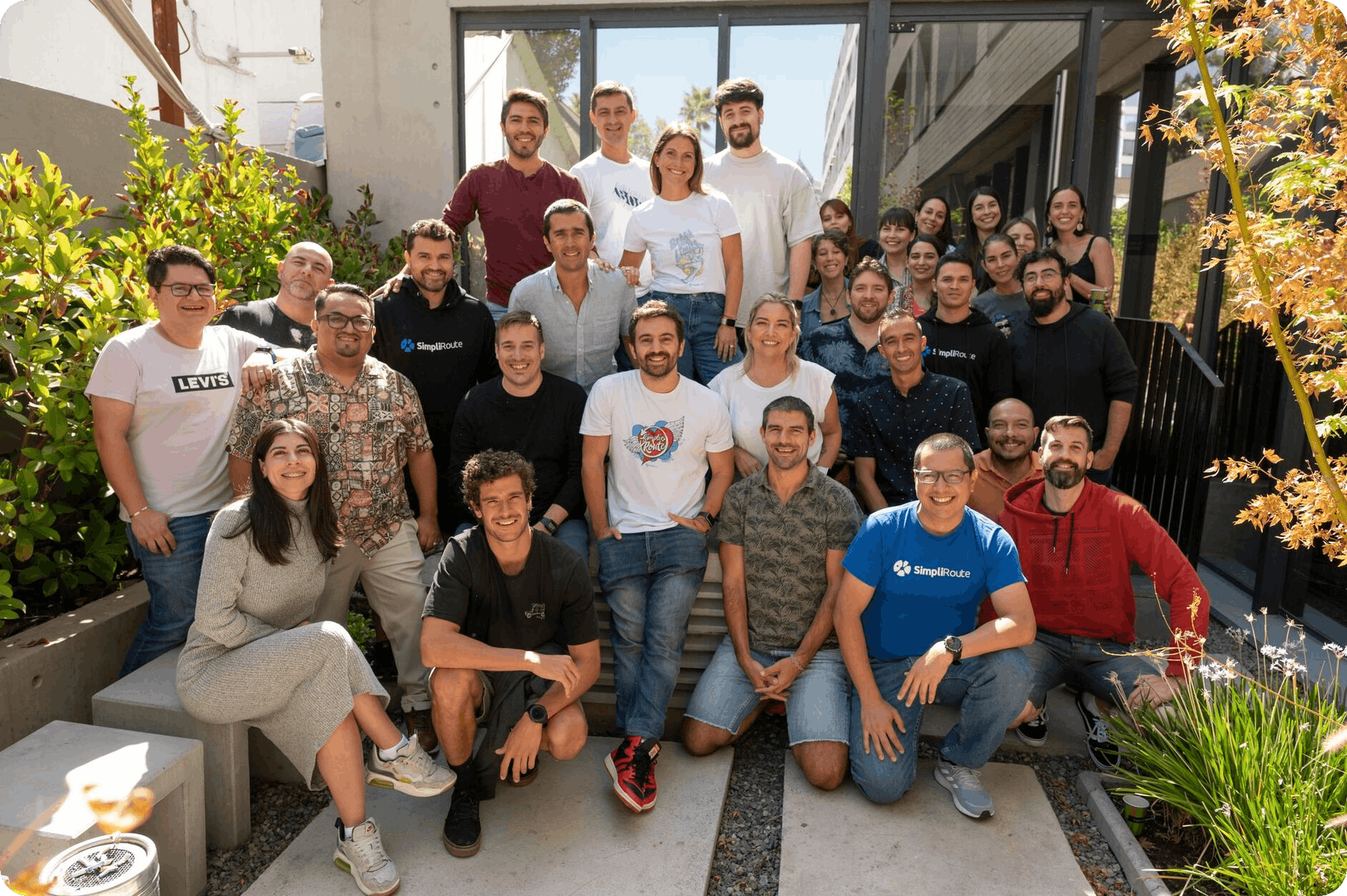 Mission
Transform logistics operations with intelligence and innovation, delivering affordable solutions that take our customers to the next level.
Vision
We want to be a benchmark in logistics intelligence and innovation, with the best team globally.
Our history
SimpliRoute was born in Chile and has its origins in academia, from a research project we realized that thousands of companies suffer with the complexity of logistics.
We have participated in renowned acceleration programs and have raised capital from prestigious investment funds in the US and Chile, pursuing the goal of making logistics intelligence available to everyone.
Today SimpliRoute is a company that optimize millions of deliveries per year, being recognized as one of the leading platforms in last mile logistics.
2021
We have positioned ourselves as the most important routing software optimization in Latin America.
With more than 900 customers to date, a presence in 26 different countries and a team of more than 90 people.
2020
We raised a Series A investment round for 3M USD, in order to scale our product and expand in Latin America.
2019
We celebrate our 200 clients and presence in 16 different countries.
2017
Started international expansion with presence in 6 countries and 50 clients.
2016
We were selected to belong to the portfolio of 500 Startups in Silicon Valley, one of the best accelerators in the world.
2015
We were part of Generation 12 of Startup Chile, one of the most important accelerators in Latin America.
2014
SimpliRoute was born as a research project for the University of Chile
Optimizing the best route for firefighters, we were changing how firefighters generated their routes when there were fires, so that they could find the most efficient way to get to their destination.