AI technology to help you optimize your routes
Simplify your operation and maximize your delivery results with the best performing last mile software according to our customers.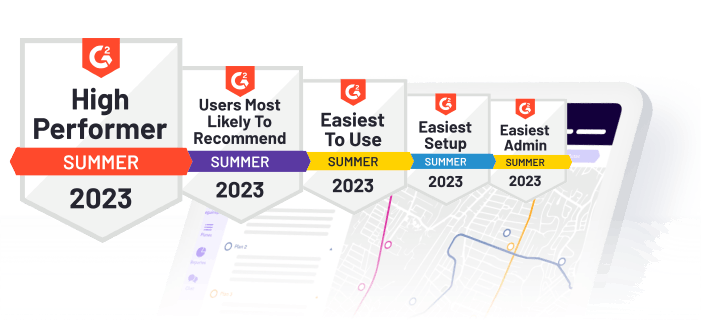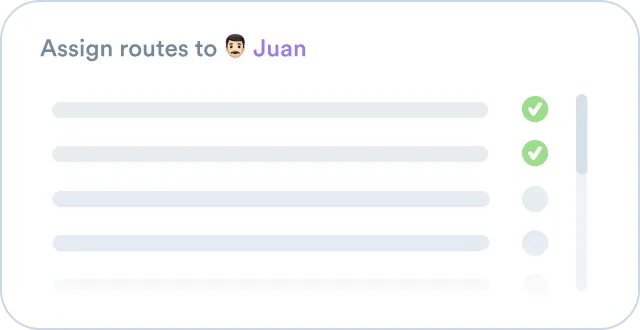 Optimize delivery routes
Design and plan the most efficient route to assign to your drivers. Incorporate load limits per vehicle, schedules and territorial restrictions.
Intelligent route design
Create efficient delivery plans
Generates routes with multiple stops and ETA's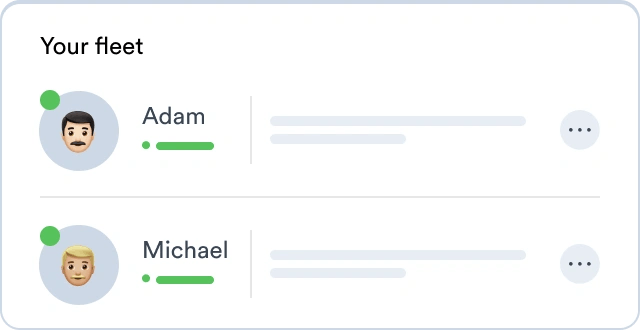 Monitor your visitors in real time
Check the location and stops of your vehicles and drivers in real time to verify that they're on time with their deliveries.
Follow the routes and stops of your vehicles
View your deliveries or missed visits on the map
Communicate with your drivers in case of contingencies
Proof of delivery
Back up your deliveries and visits in one place by digitizing your review documents.
Keep control over your effective deliveries, having traceability of each order.
Optimize your visits with personalized product receipt forms
Capture customer's photo and signature
NFC code capture and reading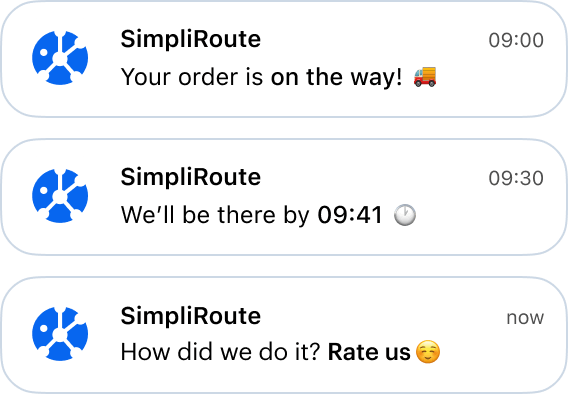 Online tracking for your customers
Your customers will be able to know the exact location of their orders, reducing uncertainty regarding its arrival time by, entering their delivery code or accessing a personalized link.
Transparent communication with your customer
Notifies you when your order has been scheduled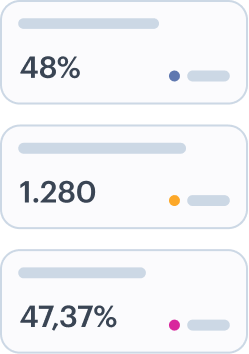 Make data-driven decisions
Obtain reporting and metrics on your operation, discover opportunities for improvement by monitoring history of visitation schedules and statuses.
Visualize the visits made and vehicles used
Calculates and monitors relevance ratios
Generate custom reports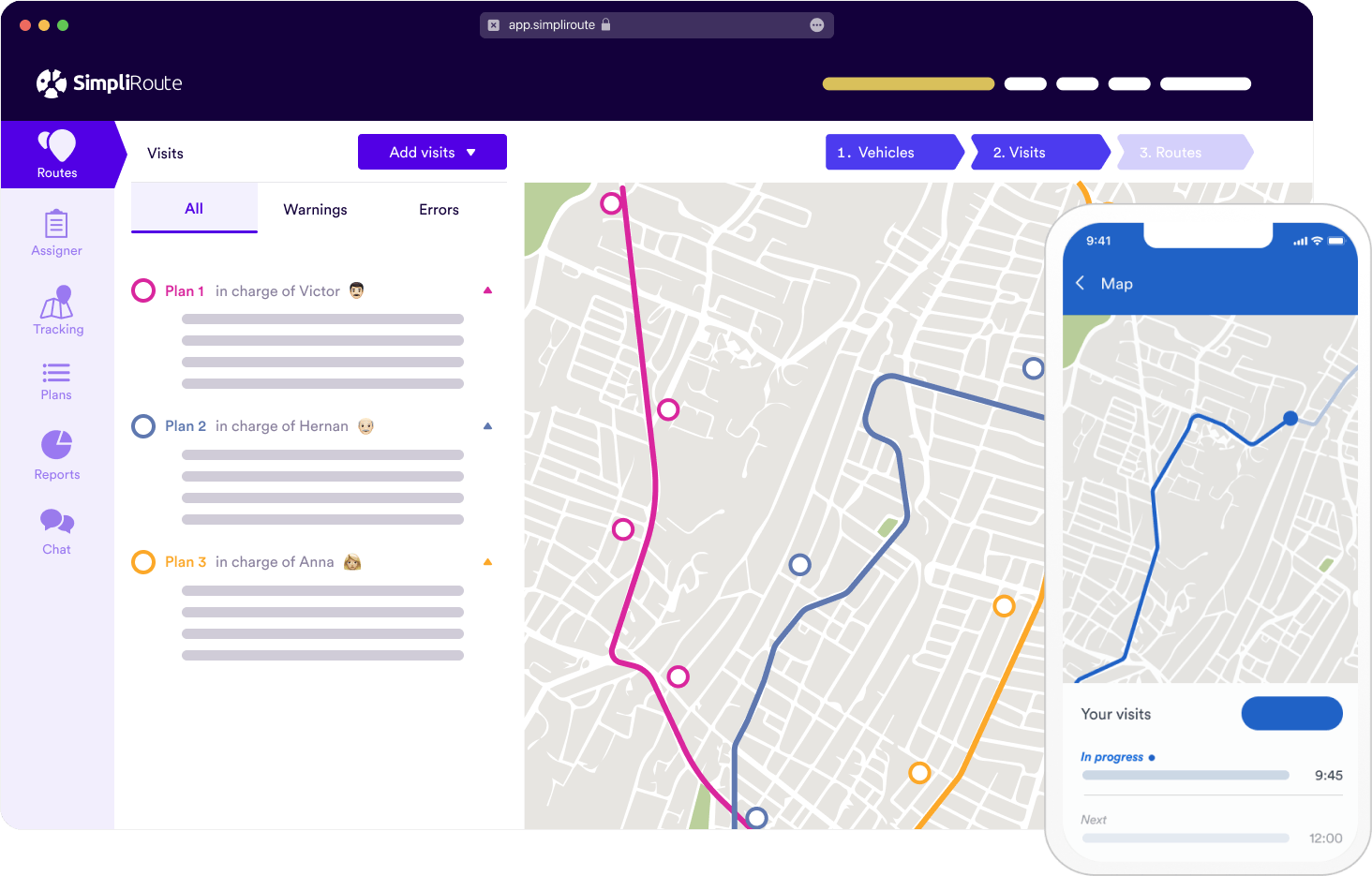 AI and Machine Learning powered algorithms
High complexity routing, up to 5,000 visits in only 5 minutes.
Iteratively improve the solution until the best possible route is found.
Learning from what happens on the street to constantly improve your routes.
Join the more than 1.000 companies that already trust us