We're the
co-pilot

for your last mile deliveries

SimpliRoute is the most complete software to optimize your logistics and provide the best experience to your customers through powerful artificial intelligence and machine learning algorithms.
What benefits does SimpliRoute generate?
Immediate planning
Make yourself a coffee while our artificial intelligence algorithms optimize the best routes for your operation, reducing your planning time by 80%.
Lower logistics costs
Managers love us. Automate processes, decrease fuel costs and increase delivery efficiency.
Save on vehicles
Complete your deliveries on time and on budget without using more vehicles than you need. Configure the load parameters and deliver more with less.
Reduce CO2
Our optimizations generate more efficient routes that reduce the carbon footprint, and saving more than 200,000 trees per year.
Power your deliveries today!
Logistics intelligence for everyone
Simplify is a unique routing algorithm that learns from what happens on the street. You'll get smart and efficient routes that your drivers and routers will love to follow.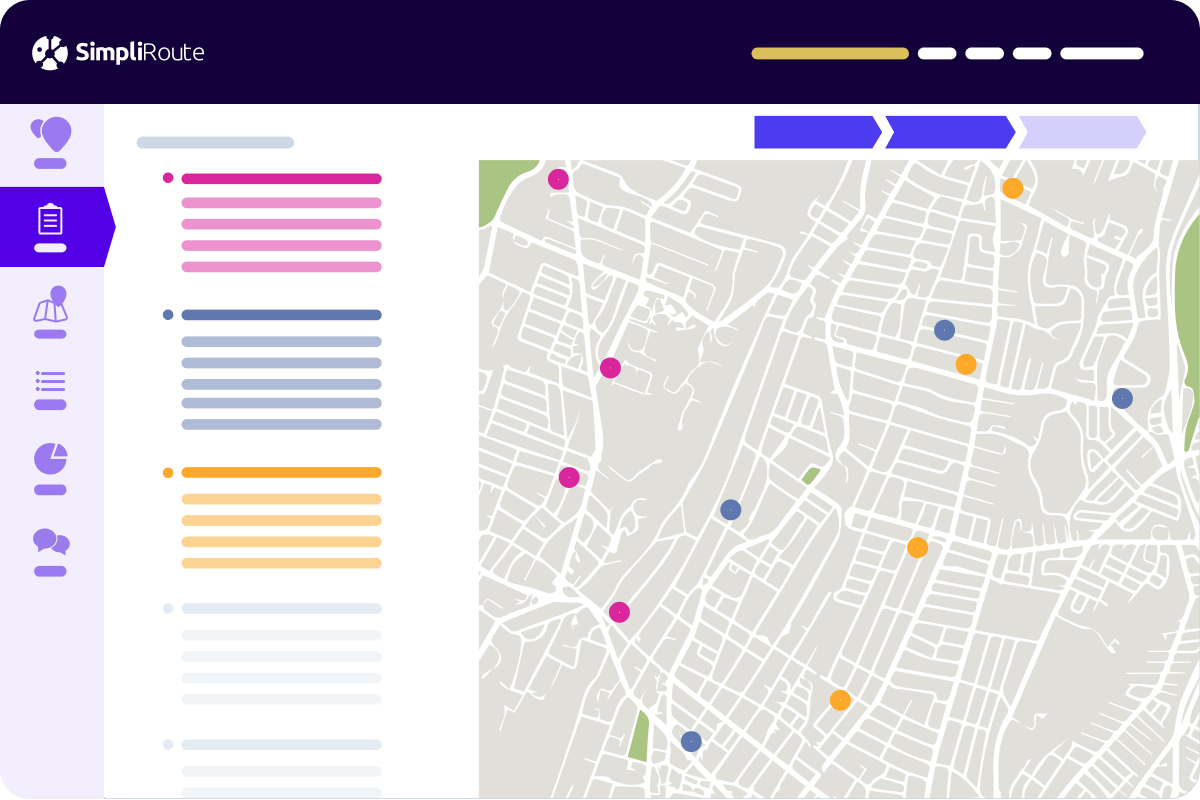 Do you want to know all our optimizations?
We aren't just a software
We optimize your logistics process from start to finish with artificial intelligence algorithms so that regardless of the size of your company you can offer an accurate and efficient delivery experience.
We democratize advanced logistics
Both technical and non-technical teams can rely on SimpliRoute to manage their global delivery and dispatch logistics process, gaining the information they need to reduce costs and increase the performance of their operation.
How can Machine Learning revolutionize the complex world of logistics?