Monitor your activities in real-time
Check the location of your fleet of vehicles and drivers in real time, and how the fulfillment of deliveries and visits is going.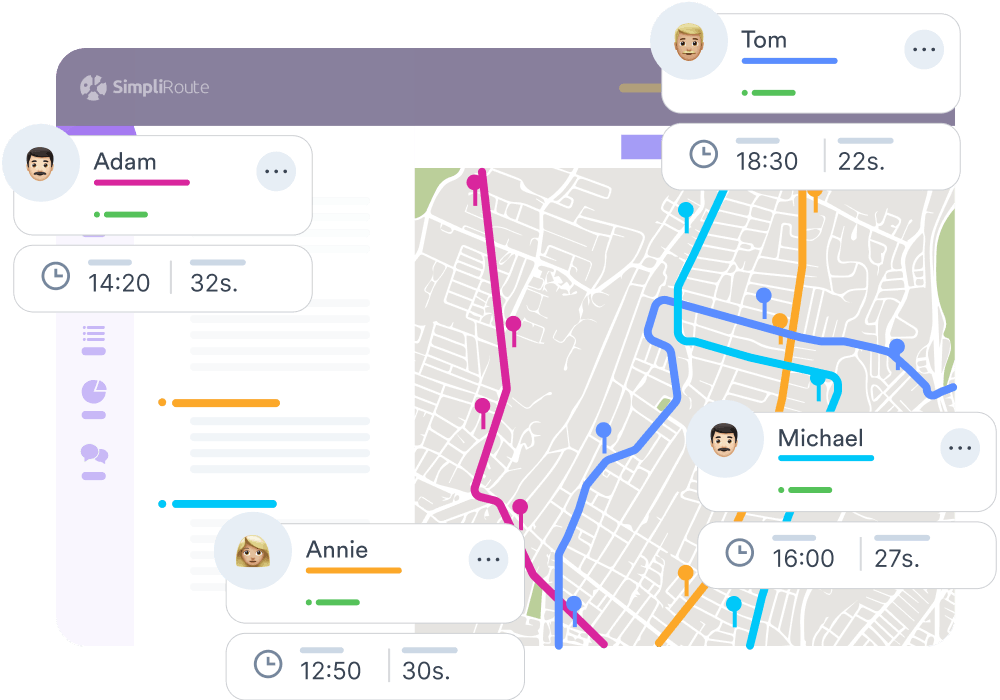 Thanks to the temperature monitoring offered by SimpliRoute, we ensure that our chocolates arrive in good condition.
Daniel Cardenas
Quality Assurance Manager, La Fête Chocolat
Want to know more about how to monitor your visits in real time?
Follow the route of your vehicles and control their stops.
Monitor point by point how your vehicles are moving, how far they are from the destination, and if they respect the order of the visits.
Global control of the driver's time and stop location
View your deliveries or missed visits on the map
Whenever an order is rejected or you are unable to make a visit, you will be notified via alerts, which you can see in our interface.
Drivers can actively report incidents via the mobile app
Communicate with your drivers in case of contingencies
You will be able to start a conversation with your drivers through our chat and save the conversation history on our platform.
Act in a timely manner in the case that a planned route changes