Trade and Services -Jun 28, 2021
Verbena flores reduced operating costs and improved delivery times with SimpliRoute in their business

SimpliRoute
"The hard metrics we have improved with SimpliRoute have been to reduce costs in our operation, achieve better delivery times, have control of our fleet and deliver a better customer experience.
Hiram Said, Operations Manager at Verbena Flores
Improve your deliveries today 🚀
Try SimpliRoute 7 days for free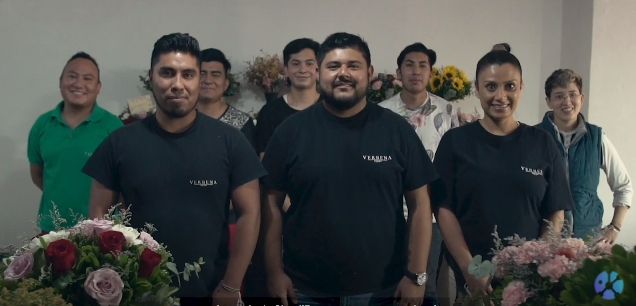 Industry
Verbena Flores is a company dedicated to the delivery of floral arrangements and gifts throughout Mexico, using flowers that come directly from the field to deliver them where their customers need them.
They are characterised by exclusive designs that are in line with the freshness and quality that they seek to capture in each of their arrangements. In addition, they have flexible delivery times ranging from 2 hours, when it comes to express delivery, or you also have the option of scheduling your order for the date you define.
The requirements and demands of customers are becoming more and more demanding and Verbena Flores was very aware of this. That's why they decided to choose SimpliRoute as their logistics co-pilot. How did it go? Here we tell you all about it!
Main challenges
The type of products they handle, the compliance of delivery times and the need to have order within their logistical distribution, generated a need in Verbena Flores to have a platform that helps them mitigate all the problems that may arise in these areas.
"Our logistics before working with SimpliRoute was very manual, we didn't have the technology, control of the operation or visibility for the customer," explains Hiram Said, operations manager at Verbena Flores.
In a market as competitive as the Mexican one, where many of its companies and businesses have rather traditional logistics, Verbena Flores wanted to automate its processes to achieve greater control within its operation and deliver a better experience to all its customers.
Benefits of using SimpliRoute
After implementing SimpliRoute in the Verbena Flores operation, they achieved what they were looking for, which was to provide greater visibility for all their customers and ensure that they had an excellent customer experience with the aim of building customer loyalty. In this way, their customers will be certain that they are keeping their promises and that, in the future, when they need a flower arrangement or gift, they will know that they can count on them.
"The hard indicators that we have improved with SimpliRoute have been cost reduction in our operation, achieving better delivery times, having control of our fleet and delivering a better customer experience," Said says.
In addition, the staff of Verbena Flores highlights the constant support they have received from the SimpliRoute team, the constant training they have in the use of the platform to keep up to date with all its novelties, and the evident improvement in the operation that was generated after implementing our logistics software.
"At Verbena Flores we are going to be the No. 1 flower and gift delivery company, and with the help of SimpliRoute we know that we will deliver an amazing shopping experience to all our customers," adds Hiram Said.
‍